Welcome to a relaxed and friendly practice where patients come first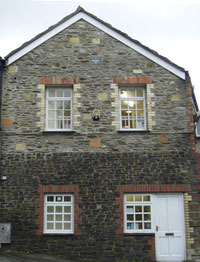 At Marlborough Dental Centre we take great pride in offering a high standard of treatment to patients of all ages. Our aim is to make your visit as pleasant as possible by taking a personal approach and getting to know you and your health. 
We also pay special attention to our younger patients, putting time aside to teach them how best to care for their smiles.
Our treatment rooms are fully equipped with the latest in dental technology, enabling us to offer a full range of high quality dental care and cosmetic treatments. With our experienced, friendly team we are dedicated to providing you with the highest quality service in dental care. 
With four modern surgeries, our premises are equipped to create a comfortable and relaxing atmosphere. We have ground floor facilities which are suitable for disabled patients, including those in wheelchairs.
Booking Hygienist Appointments
You can now book an appointment with our dental hygienist whenever you want to. You do not need to see the dentist first. Our receptionists will be happy to explain how this works and make an appointment for you.
The hygienistcannot provide the same comprehensive examination as your dentist, so you should continue to see your dentist as usual. Your dentist will let you know how frequently you need to have a full examination.